Air conditioning in Latin America
We are specialists with over 15 years of experience in the sale of air conditioning equipment, its installation and maintenance. We have qualified personnel to carry.

We are specialists with over 15 years of experience in the sale of air conditioning equipment, its installation and maintenance. We have qualified personnel to carry out your project from the planning stage until its complete installation in the best possible time staff.
We are also direct importers of SPAS FOR SOLAR HOT WATER, highly sophisticated heating water by solar radiation
More...
| | |
| --- | --- |
| Telephone: | |
| Cellphone: | |
| RPM/RPC: | |
Urb. San Isidro, Calle Once, Mz F1, Lt. 15 (1ra. etapa) - Trujillo - Peru
We are dedicated to maintenance repair and installation of air conditioning and free design advice and everything connected with the air conditioning industry.
Refrigeration in América Latina
Air conditioning specialist. We have extensive experience and constant personnel training in the area of ??refrigeration, air conditioning and air conditioning to Nazca, Ica and...
Heating in América Latina
http://www.guiaconstruccion.net/guide/heating.htm
We are dedicated to the air conditioning housing , multifamily buildings , we etc.importamos the Longvie calefectores lines and high recovery water heaters , rheem...
Tecnicentro Alpha Frio offers service, maintenance and repair of air conditioners, refrigerdoras, washing machines, clothes dryers and microwave delivery service, we serve all Guayquil, Duan, Via a la Costa, Via Salitre and Samborondon llamenos Wasapp serve in Guayaquil , Spuntilla, Via la Costa, Via Salitrey Highway Pascules
Air conditioning, sales, projects, facilities, services.
We specialize in all types of residential units, commercial and industrial air conditioning.
Installation of air conditioning systems in work, installation of air conditioning units in homes, offices and shops.
Split units, roof top, package, product, chiller, fan coil, direct expansion VRV, ice water, cold - heat.
preventive maintenance, maintenance contracts with technical assistance 24 hours.
Order a technical
More...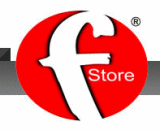 We are a company dedicated to the commercialization of supports for televisions, air conditioners.
Electricistas en los Estados Unidos - AmarillasEstadosUnidos.com
Construcción y mantenimiento de viviendas; electricidad, fontanería, bombas y tanques de cisternas, limpieza de cisternas, control de plagas, aires acondicionados, motores portones eléctricos, cerrajería, albañilería,...
We have a comprehensive maintenance service and repair refrigeration, air conditioning, washing machines and clothes dryers.
Ventilation systems in América Latina
- Manufacture and installation of exhaust turbines. - Industrial Dehumidifiers - munters - Ventilation and extraction ...
Thermal and acoustic insulation in América Latina
Our company is dedicated to the field of thermal insulation of tanks, evaporators, hoppers, bins, exhaust ducts, chimneys, steam pipes' and condensed with mineral fiber...
We are authorized Juan Eljuri in area CLIMATIZACIONES, designs, products, installations, buildings, shopping, local center workshops.
Sales facilities, pipelines, preventive and corrective maintenance, disassembly, reinstallation.
Our company was founded in 1997 with the commitment to provide the best service in terms of spares, prices and quality so as to be a real contribution to our customers.
Nuestras Páginas Amarillas en Español
Les invitamos visitar también: