Curtains in Latin America
We are dedicated to selling curtains, blinds, shutters, roller shades, carpets, tapizones, maintenance services.
We are dedicated to selling curtains, blinds, shutters, roller shades, carpets, tapizones, maintenance services.
Decoration and decorators in América Latina
Construction, remodeling, decoration generally, painting mural, mosaiquillo, coatings, acrylic consultant's office for modifications in all type of constructions, paintings and oils....
Attachments wacs company is dedicated wing decoration for homes and businesses assume time distributed among our items only brands and good finish as these are necessarily unique within the labor market both in colors and shapes provide a comprehensive and professional full service.
We are a workshop for making curtains, pillows and characterized colchas.nos excellence in our designs and clothing and ten years of market presence.
Emprendeora company with experience in the manufacture of curtains, shades, blinds, rollers, carpet, interior design, furniture upholstery and upgraded, washed Decortina, furniture, carpets.
Blinds in América Latina
We are a company that is dedicated to the decoration of interiors, sale of all type of articles for the decoration, such as aluminum curtains,...
Carpets in América Latina
Fabric curtains, comforters, pillows, curtains, vertical, horizontal, wallpaper, rubber and vinyl flooring, screens, tempered glass, furniture reupholstered, alfombrsdos. ...
Sales and advice curtains, classic curtains and trends in countless fabrics and modern designs models.

We are designers for all shades from Quito Ecuador.
our products
* - Curtains
* - Roman
* - Zebras dual shade
* - Triple shade
* - Roller screen and black out
* - Paneled screen
* - Pvc shutters, aluminum
* - Wood Blinds
* - Bamboo Roman
* - Traditional Curtains
* - Accessories for curtains
* Sale - zebras curtains
* Sale - blinds
* - Design of curtains in Quito
*
More...
I offer very good quality of my products bambulitas Japanese panel Roman shades motorized rolling shutters sheers elegance minpersianas macromadera aluminum blinds vertical blinds repair Lavad and also generally provide the service of cleaning furniture and rugs Pigs
polarization at all levels.
Interior design in América Latina
Starry Sky Bolivia interior designs are invisible ceilings day and night becomes a sky like you're in the open field, a sky in all its...
Masonry, electricity, gasfiteria, melamine, drywall, to ceramica, to carpinteria metalica and laminated wood, floors, painting, glassware, carpets, gardening, fumigation, weld, installation of water tanks and cistern.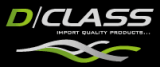 We import high quality curtains, we currently have commercial agreements with major manufacturers firms fabrics, accessories and most prestigious parts of the world such as: USA, Europe, Asia, the same as all certificates together behind us to offer high quality products and guaranteed durability.
We have a wide range of colors, patterns and textures.
Zebras, tables, band, roller, roman, paneled,
More...
Nuestras Páginas Amarillas en Español
Les invitamos visitar también: