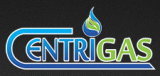 We are a company dedicated to the field of gas network installations: domestic, commercial and industrial, also responsible for calculating design, build and / or adapting equipment installations gas inside their homes.
Residential: Condominiums homes, multifamily homes, buildings, beach house etc.
Commercial: Restaurants, poultry, chifas, hotels, bakeries, shopping, spa, etc.
-Installation and maintenance of devices.
Our mission is to satisfy
More...