Metal roll up shutters in Latin America
Company dedicated to manufacture and import of garage doors and industrial engines residential sectional doors, sliding, swing, rising, anivel national attention.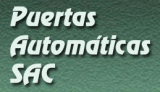 Company dedicated to manufacture and import of garage doors and industrial engines residential sectional doors, sliding, swing, Rising, anivel national attention.
Expert Service manufactures and installs Aluminum Roll Up Shutters electric / manual and Doors and Windows security. We are professionals with extensive experience guarantee safe facilities, top quality and the best price. Located in Caguas serving Rio Piedras, San Juan, Guaynabo, Carolina, Trujillo Alto, Bayamon and Puerto Rico.
Automatic doors in América Latina
We automate your gate from 350 dollars Manufacture and repair of automatic gates, wrought iron gates, barriers, shields and metal bars in generates ...
Metallic constructions in América Latina
16 years of experience in the manufacture of steel structures, air stairs, curved stairs, stairs of stainless steel and glass, mezzanines, turntable ladders, stairs in...
Manufacture, maintenance and repair of manual and electric roller doors.

Gasfiteria general services such as electricity, repairing water pumps, metallic structures, air conditioning and maintenance of industrial and domestic kitchens.
We structure for garbage cans windows accordion doors in metal roofing
Deacero Guatemala is a company whose main objective is to provide our customers with quality service and expertise in installing: American blacksmith gates and doors of all systems, automation for gates, shutters for shops and warehouses and large windows and accessories stock of spare parts, guaranteeing to our clients high quality services and experience.
Our technical staff is trained to respond
More...
Metal structures in América Latina
Factory Design and install handrails, stairs, fences corredisos and facades with spiders. ...
Company dedicated to the manufacture of doors, rolling doors, handrails, and metal structures in gnral good prices and good acabdo in consultenos work.
Sale-repair and maintenance of rolling doors, acodeón, bars, etc.
Sales and installation of engines.
Seguridar you ofrcece electronic solutions like electric fences for your home and business , automation of doors, gates, rolling doors , and installations of security cameras
Security systems in América Latina
Electric fences, cctv cameras, doors, remote control, sensors, smoke, infrared alarms, etc.. Integrators electronic security system projects cctv, alarm, access control, fire, automation. ...
Provision, manufacture and assembly of metallic doors of all type including the industrialists and automatism.
In Persimaya we serve in sales, installation and maintenance of electrical Rectangles gates, fully automated, like metal shutters and all a complete line of metal structures. It is a pleasure to be able to serve.
Nuestras Páginas Amarillas en Español
Les invitamos visitar también: