Metal roll up shutters in Latin America
Company dedicated to manufacture and import of garage doors and industrial engines residential sectional doors, sliding, swing, rising, anivel national attention.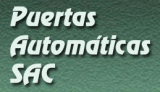 Company dedicated to manufacture and import of garage doors and industrial engines residential sectional doors, sliding, swing, Rising, anivel national attention.
Expert Service manufactures and installs Aluminum Roll Up Shutters electric / manual and Doors and Windows security. We are professionals with extensive experience guarantee safe facilities, top quality and the best price. Located in Caguas serving Rio Piedras, San Juan, Guaynabo, Carolina, Trujillo Alto, Bayamon and Puerto Rico.
Automatic doors in América Latina
- SECURITY -rolling door galvanized - SECURITY Shutters roll up - aluminuim - Access Porton - Maintenance ...
Metallic constructions in América Latina
Prefabricated modular buildings for various uses: mobile offices, labor camps, temporary housing or worksite, etc.....
Provision, manufacture and assembly of metallic doors of all type including the industrialists and automatism.
Import, manufacture of gates and automation and maintenance services.
Marketing, installation, repair and consulting projects of electronic security, electric gate, inteligemte building, home automation.
cra50 n 37e38 - Puente Aranda - Bogotá - Colombia
Metal structures in América Latina
Akros Nous is a company dedicated to providing storage solutions throughout the national territory by armed industrial shelves (racks), mezzanines, storage modules, optimizing existing storage...
Company dedicated to the manufacture, installation and service of automatic access and the supply and installation of security systems for residences, businesses and industries.
We manufacture folding gates and sliding elevadizos automation, rustic metal furniture, sheds railings gutters. We work in stainless steel of all types of formal
Security systems in América Latina
- Surveillance cameras - Alarms - Control of visitors - Access Control - Fire detection....
Glass shops in América Latina
We make vitrales, sanded, it bevel, covered with glass and mirrors, our goal is the quality and the finished one. We sell material and tools...
Automatic doors and something more
Article 100% "new"
Open doors:
Merik model 711
Includes protection transformer 160 goes, courtesy light rail 2.89 mts. Solid steel heavy use of 3 parts, emergency system, system slowdown, 2 transmitters.
Price + shipping (not included), subject to change without notice.
Warranty 1 year
Distributors and installers in Queretaro and Guadalajara.
"Shipping all over the republic"
Deacero Guatemala is a company whose main objective is to provide our customers with quality service and expertise in installing: American blacksmith gates and doors of all systems, automation for gates, shutters for shops and warehouses and large windows and accessories stock of spare parts, guaranteeing to our clients high quality services and experience.
Our technical staff is trained to respond
More...
Nuestras Páginas Amarillas en Español
Les invitamos visitar también: