Metal structures in Latin America
Provision of metal alcnatrillas, bow type metal sheets and guard-way flex beam sole representatives in bolivia road armco products under the standard of bolivia.
Provision of metal alcnatrillas, bow type metal sheets and guard-Way Flex Beam sole representatives in Bolivia road Armco products under the standard of Bolivia. Metal culverts have different sizes from d = 0.60 m d = 0.80 m 2.00 mm in thickness d = 0.90 m in thickness 2.00mm. d = 1.00 m and all diameters required in the medium
More...
aluzincs metal structures. Metalicomantenimiento installation and assembly of steel structure. Metalestubos structural. metalicasdiseño base metal structure. Metal bases. Manufacture of structures. Installation of metal structures. Manufacture of metal structures. roller door. Construction of bungalows. parabolic ceilings. Gabled roof. Steel stairs. coliseums closed. industrial doors. Metal beams and columns. Drywall decorations for clubs and homes. Storehouses. permetricos fences. Aluzincsoporte metal roof.
More...
Metallic constructions in América Latina
We are a company dedicated to the manufacture of products in metal (iron, stainless steel) resulting in a wide range of products ranging from cans...
Ceilings in América Latina
Company dedicated to the manufacture of structural ceilings, gabled parabolic, sawtooth, etc. We also design and manufacture, installation and removal of all types of steel...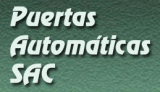 Company dedicated to manufacture and import of garage doors and industrial engines residential sectional doors, sliding, swing, Rising, anivel national attention.
In engineering construction, projects, design and manufacture of metal constructions, metal carpentry and civil works.
Various materials SAC Arequipa was founded in 1991 as a marketer of electrical hardware. As we entered 2000 in manufacturing, we implemented our plant in Lima, in the district of Chorrillos. During all these years we have supplied our products to the telecommunications, electricity, mining and related; can say with satisfaction that in the most important regions of the country
More...
Building contractors in América Latina
Rural construction sale and installation plants of water treatments. Preparation and installation large windows aluminum. Elctricas facilities joints stabilisations....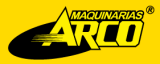 Company leader supplier of provisions and services for the construction. Rent and sale of all type of machines, machineries, tools, scaffolds, means of elevation and accessories of industrial security. Sale of used machines, repair of machines, armed of great structures. Arco Maquinarias Alquiler y Ventas S.A. counts on but of 40 years of experience in the market
It is dedicated to the automatization of raisable doors to remote control, electrical walls to height with internal alarms and external also works are made of generally adaptable metallic structures to the automatization like metallic inner doors
Automation, manufacture of metal and wood doors, industrial - residential models. Secionales, sliding, swing, Rising. Sale of transmitters (controls) for large and small, nationwide shipping
Metal roll up shutters in América Latina
Manufacture, maintenance and repair of manual and electric roller doors. Gasfiteria general services such as electricity, repairing water pumps, metallic structures, air conditioning and...
Constructoras en los Estados Unidos - AmarillasEstadosUnidos.com
Empresa constructora general obras civiles, construcciones metalicas, mantenimiento de edificios, limpiesa de edificios, poryectos, anteproyectos y consultoria referida al mismo ramo....

Installation services for buying racks.
Services canaleteado home.
Delivery of products in our store.
Wholesales.
Care services to provinces.
Nuestras Páginas Amarillas en Español
Les invitamos visitar también: