Natural stone in Latin America
The firm mramor money s.
The firm Mramor Money S.L. He turned 12 in 2016, the business career is in the second generation family consisting of four brothers who share different areas in the company, complementing and creating a team working in synergy with the value provided by customers and staff factories and quarries that work daily with passion and enthusiasm for the good work.
Flexibility
More...
Mármoles Robles is a Mexican company with more than 20 years in the Onyx industry, we have our own quarries Onyx, Red Onyx, Black Onyx, Miele Onyx.
Company dedicated to the extractión and manufacture of Onyx.
Onyx slabs Onyx blocks.
Marble stores in América Latina
Direct importing marble and granite, China, Brazil, Spain, Egypt, Greece, etc. Wholesale distribution and retail, we serve nationwide. ...
Guía de trabajo y empleos en América Latina - GuiaTrabajo.com
http://www.guiatrabajo.com
Encuentra trabajo o personal en América Latina. Anuncios gratuitos con curriculum.
Mesons kitchens, bathrooms, stairs, stone cutting, tables ect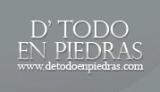 Sales and services in all the natural stone range. Maintenance and seal of floors, etc.
Acabados para construcción en los Estados Unidos - AmarillasEstadosUnidos.com
Se dedica a la venta e instalación de molduras decorativas, rastreras, rosetones y guardasillas nmc....
Manufacture of kitchens, baths of marble and granite with finished of luxury to the American and European style we counted on colors of national precious stones and impotados, disa?amos pantrys with the best experts in diose?o inner residential.
Supply and installation of materials for walls and floors, painting, washed and waterproofed the walls and floors, plumbing.
Processing, marketing of limestone, quicklime obtained, slaked lime, lime hydroxide and calcium carbonate.
Floor tiles in América Latina
Of everything in decoration and remodeling. Commercial and residential. gazebos - terrace- fascias - gypsum board - kitchens - baths - floors - carpets -...
Floors in América Latina
Sales, installation, restorations, polished, painted or any maintenance required on wood floors, stairs, dek, keep brooms, etc.. ...
We are dedicated to break rocks or natural stone boulders silently without the use of dynamite by the danger posed to humans and attached structures.
Marble, granite, slate, porphyry, sandstone, limestone boulder slabs.
Bachas coatings countertops guards.
Stone Decoration
Nuestras Páginas Amarillas en Español
Les invitamos visitar también: