Paints and varnishes in Latin America
Impermeabilizaciones .
Esmerilamos polish and mosaic floors, concrete, terrazzo.
Painters in América Latina
http://www.guiaconstruccion.net/guide/painters.htm
Tipop all paint job done. Matisados, hardcover, you repair, tucado, etc ..... ...
Construction finishes in América Latina
Technician services plumbing services electricidad.ay construction finishes nationally in major construction projects and maintenance services in the home and business in general, working budget for...
All types of work: graphing - crumpled - rulatos - Textures - fillings - stucco - Paint - Repaint.

Painting metal fencing gates railings gates.

Lacquer door closets floors and all kinds of furniture.

Alt decoration: Mediterranean stucco walls venenciano decorative painting.
Miscellaneous Ferreteria and, everything for the home, cement, pipe pvc, paintings, electrical, among others.
Dedicated to quality paint prepared with the best elelmntos chemicals, paint the oven, car paint, etc.
Decoration and decorators in América Latina
Assistance in construction, shuters, curtains and blinds wood floors (boards) all watched, advice on decoration and repair of blinds (all brands) ...
Washing and cleaning commercial and residential painting with washers and airless paint spray or work at heights, climbing and stucco.
In Panama, over 30 years of serving the construction industry, port, timber, automotive, coatings and pastes cleaning products, labor paint coatings and cleaning.

We paint apartments from 750 euros (flats, stairs communities, garages, bars, clubs, warehouses, stores and offices).
Interior design in América Latina
A company with 10 years of experience that designs, manufactures and sells all types of curtains for your home with unique designs, latest trends and...
Industrial paintings. Paintings and varnishes.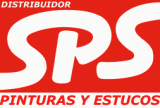 SPS Paints is a paint store in Spain , Dutch Painting with quality interior and exterior paints and acrylic based decorative plaster . High quality at an affordable price . And all the necessary materials and accessories such as brushes, rollers, cover and cover materials , tools etc . to work perfectly with paints , varnishes and decorative stucco .
More...
Nuestras Páginas Amarillas en Español
Les invitamos visitar también: