Parquet in Latin America
Design, remodeling, expansion in drywall painting service, facilities electrical and advice.
Design, remodeling, expansion in drywall painting service, facilities electrical and advice.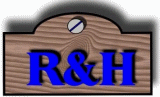 We fix we placed all type of entablonados wood floors parquet stairs we polished with industrial machines and enabled personnel the materials are of first quality. The works are guaranteed.
Floors in América Latina
Homes for gyms, aerobics, martial arts (tatami), stimulation centers. Quote at your location. Tablitas pools (kickboard), flexible sheets (eva rubber sheets for crafts) ...
We are a young and family, dedicated to building and creating spaces.
We are a company that is dedicated to the park, carrying out polished, laminated, waxed, and hidrolaqueados repairs.
We are a company committed to our customers 100%, with a staff with years of experience which guarantees. We make new models parquet placement, application of dd, parts, baseboards, stairs, railings, and other services such repulidos lacquered furniture, doors, painted walls and placement of ceramica.porque our policy is speed, reliability and quality work, so that the customer is satisfied and
More...
Paints and varnishes in América Latina
We are dedicated to decorative painting, do all kinds of decorative work and work, Venetian stucco, marine, Florentine land, marbling, we work high decoration. ...
Manufacture and application of epoxy floor paint and poliretano wineries- parqueadeeros- concrete areas of production plants Libres servitecas- waterproofing.
Sale and installation of laminate flooring, vinyl flooring and bathroom doors.

do budgets and advise the client without any compromise nationwide.
Thumbnail moquett and sell vinyl slats faux wood floors and washing moquett vinyl and area rugs
Painters in América Latina
We paint apartments from 750 euros (flats, stairs communities, garages, bars, clubs, warehouses, stores and offices)....
Construction finishes in América Latina
- Drilling water well depths of 1 to 150 mts. - Installation of pumping equipment and submersible equipment sales. - Processing applications for...
We produce and we sell floors, s4s and deck of wood. We work with lapacho, colored incense, curupay, ybyraro.
Trading in and out of town.
Nuestras Páginas Amarillas en Español
Les invitamos visitar también: