Pool construction in Latin America
We specialize in hydraulics and electrical engineering, with a clear focus on the design and construction of swimming pools, jacuzzis, fountains, waterfalls, coatings treatment plants sewage,.
We specialize in hydraulics and electrical engineering, with a clear focus on the design and construction of swimming pools, Jacuzzis, fountains, waterfalls, coatings Treatment Plants sewage, Plumbing, also we are dedicated to distribute and install Pumping Systems Water & Fire systems, among others.
H2O Power Generation, S.A. It is a for-profit organization that provides solutions Hydraulic and Electrical Engineering, throughout the
More...
Undertaking appropriate advice, design and construction of civil works, installations and terminations.
Swimming pools, pergolas and terraces metallic and oak wood, industrial consultancy and environmental studies Conama.
Construction companies in América Latina
Flat civil constructions and projects. Constructions of work. Industrial constructions and facilities. Industrial and rural civil constructions. Constructions civil works. Constructions spare parts....
Hidromasajes y tinas en los Estados Unidos - AmarillasEstadosUnidos.com
Fabricantes de articilos de fibra de vidrio para la industria en general: baños portatiles, casetas de vigilancia, duchas portatiles, techos para mototaxi, sillas para sala...
Our company is a company dedicated to all types of construction in the area of ??civil engineering and architecture, we have a team of professionals adapted to changing times and demands of the world of modern buildings. quality and respect characterize our clients.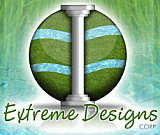 Design and construction of pools, terraces, landscaping, pergolas, houses, etc.
Cuba & Spa: It is a company created for the dedication of the exclusive manufacturing and marketing with or without whirlpool tubs, spas, saunas, and everything connected with the relaxation efficiency of our production equipment and excellent service provided by our technical department gives us the opportunity to offer the best alternative on the market.
Architects in América Latina
Architect specializing in family care, counseling and assistance in housing decisions, additions, alterations, modification, rehabilitation, sale or purchase of property or any questions you may...
We are a company dedicated to the manufacture of fiberglass swimming pools jacuzzis, playgrounds nationwide.

Importer of bath products, maintenance and construction for swimming pools, jacuzzis.
We are a system of services of plumbing as much for the home as for the companies with profecionales highly described in the installation and maintenances as baths.
Building contractors in América Latina
Company dedicated to the construction, supervision and of works, consultancy of projects, rent of equipment and machinery....
Real estate: construction in América Latina
We are a company that offers consulting services, customer service, real estate consulting and management of buildings. ...
Manufacturing and construction of hot tubs, swimming pools, steam rooms and saunas even civil works.
Nuestras Páginas Amarillas en Español
Les invitamos visitar también: