Thermal and acoustic insulation in Latin America
Spare parts for boilers: (cleaver brooks - distral - superior) industrial valves spirax sarco, klinger, gestra, cash acme, together rotating johnson, united brass, armstrong, guard, krombach,.

Spare parts for boilers: (Cleaver Brooks - Distral - Superior) industrial valves Spirax Sarco, Klinger, Gestra, Cash Acme, together rotating Johnson, United Brass, Armstrong, Guard, Krombach, Crane, Disgust, ITT
Construction finishes in América Latina
We are dedicated wing installation of marble, granite and quartz. Prepare boards for kitchens, bathrooms, fireplaces, floor and wall veneers have good finishes. ...
Ceilings in América Latina
Factory tents, metal roofs, Rolling umbrellas, parasols facade, banetas, awning tents, tents for parking, architectural membranes, fixed parasols, Rolling tents, tents for pools, flat tents,...
We dedicated to the consultancy, supervision, design and construction directed to the residential sector like enterprise. We solve its needs professionally, of integral form and with guarantee of quality, as much in our service as in the materials and products with which we worked. Our company of architecture closely gives answer to the needs of the market working with You
More...
Manufacture, supply and installation of mineral wool, polyurethane and ceramic fiber thermal insulation, acoustic, fire protection, roofs and facades thermoacoustic.
A leader in the distribution of aluminum and PVC, in the city of Bogota, and in the country.
Having the direct support of plants and human resources of Celtic and alumina, a business group pioneered the development of aluminum architectural prints and would outline in Colombia.
Air conditioning in América Latina
Our company has the aim of making life more comfortable everyday work, creating environments according to the specific needs of our customers. We provide...
Acoustic ceilings in América Latina
Beta drywall, specializing in drywall, acoustical ceilings, laminate flooring, porcelain and painting in general, we personalcualificado work for all types of serious and responsible work...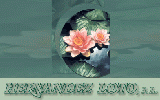 Our company is specially prepared to produce high amounts of low-priced modules and we are very interested in sending them to America. It is supports and modules for laundries, sinks, basin and stoves, always intended for social housing. We would like to contac (central shopping)wholesalers and importers and distributors. We facilitate prevous budgets. We also manufacture panels for single or
More...
We are a service company. We put polyurethane in ceilings and walls. Insulates cold, heat and moisture.
20 years selling to private domestic companies and Hospitals. We sell and install acoustic tiles Ceiling Vhastha like Armstrong Drywall and materials.
Metallic constructions in América Latina
Microenterprise dedicated to the elaboration of metal products for construction and security bars, windows, gates, metal structures with decks, playground equipment, repairs to metal ornamentation...
Company that offers services of Acoustic Engineering in the areas of: - Acoustic Design of spaces Preparation and Sound insulation of enclosures Control of Noise and Vibrations in Industries and at Residential level Plans of Auditory Conservation in Occupational Health Design, Sale and Installation of acoustic devices such as floating windows, doors, floors, acoustic confinements of machinery, vibration-proof supports, predictive
More...
Obrabel sells solid wood floors, floating deck, place, finish and floor maintenance do we import, we also sell and put aluminum panels and phenolic compound.
Nuestras Páginas Amarillas en Español
Les invitamos visitar también: